Rock and Roll Circus (The Rolling Stones)

Buenas Gente de Taringa.Hoy les traigo otro de mis posts,este trata sobre una pelicula que reunio a los talentos que marcaron una epoca y que en mi opinión me gusto mucho
, estoy hablando de The Rock and Roll Circus.

¿De que se trata?
The Rolling Stones Rock and Roll Circus fue un show hecho por los Rolling Stones para la televisión británica que se filmó entre el 11 y el 12 de diciembre de 1968 en el recinto Roundhouse de Londres pero que nunca se emitió como tal.La idea general del proyecto fue montar un espectáculo con acróbatas, payasos, malabaristas, equilibristas, enanos y tragadores de fuego compartiendo escenario con The Rolling Stones y un extraordinario set de músicos invitados entre los que podemos encontrar a Jethro Tull, The Who, John Lennon, Yoko Ono, Eric Clapton, Taj Mahal y Marianne Faithfull.

The Who

Jethro Tull

Taj Mahal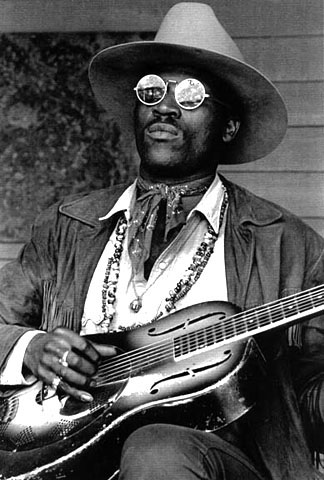 Marianne Faithfull
Entre los artistas invitados podemos decir que una de las actuaciones destacadas fue la de *Dirty Mac*. SuperGrupo musical formado por John Lennon (The Beatles), Keith Richards (Rolling Stones), Eric Clapton(Cream) y Mitch Mitchell (The Jimi Hendrix Experience), interpretando el tema Yer Blues, de The Beatles.
The Dirty Mac

The Rolling Stones Rock and Roll Circus fue emitido en cine en 1996 después de estar casi 30 años guardado en un granero de Inglaterra. Ahora 43 años después de su creacion se los traigo para su deleite, disfrútenlo 


Parte1: http://www.mediafire.com/?innvqsu8g4nqsrg
Parte2: http://www.mediafire.com/?cmvxqum1cm1a2sj
Parte3: http://www.mediafire.com/?1711h148oo1fxv4
Lista de canciones
01-Mick Jagger's Introduction of Rock and Roll Circus (0:25)
02-Entry Of The Gladiators (Julius Fucik) – Orchester (0:54)
03-Mick Jagger's Introduction of Jethro Tull (0:11)
04-Song For Jeffrey (Ian Anderson) – Jethro Tull (3:25)
05-Keith Richard's Introduction of The Who (0:07)
06-A Quick One While He's Away (Pete Townshend) – The Who (7:32)
07-Over The Waves – Orchester (0:45)
08-Ain't That A Lot Of Love (Willia Dean Parker/Homer Banks) – Taj Mahal (3:48)
09-Charlie Watt's Introduction of Marianne Faithfull (0:05)
10-Something Better (Barry Mann/Gerry Goffin) – Marianne Faithfull (2:31)
11-Mick Jagger's and John Lennon's Introduction of The Dirty Mac (1:05)
12-Yer Blues (John Lennon/Eric Clapton/Keith Richards/Mitch Mitchell) – The Dirty Mac (4:26)
13-Whole Lotta Yoko (Yoko Ono) – Yoko Ono, Ivry Gitlis, The Dirty Mac (4:48)
14-John Lennon's Introduction of The Rolling Stones/Jumpin' Jack Flash (Mick Jagger/Keith Richards) – The Rolling Stones (3:35)
15-Parachute Woman (Mick Jagger/Keith Richards) – The Rolling Stones (2:58)
16-No Expectations (Mick Jagger/Keith Richards) – The Rolling Stones (4:13)
17-You Can't Always Get What You Want (Mick Jagger/Keith Richards) – The Rolling Stones( 4:24)
18-Sympathy for the Devil (Mick Jagger/Keith Richards) – The Rolling Stones (8:48)
19-Salt Of The Earth (Mick Jagger/Keith Richards) – The Rolling Stones (4:57)


Formaciones de la banda:
Jethro Tull
Ian Anderson – voz, flauta
Glenn Cornick – bajo, armonica
Clive Bunker – batería
Tony Iommi – guitarra
The Who
Pete Townshend – voz, guitarra
Roger Daltrey – voz
Keith Moon – batería, coros
John Entwistle – bajo, coros
Taj Mahal
Taj Mahal – voz
Jesse Ed Davis – guitarra
Gary Gilmore – bajo
Chuck Blackwell – batería
Marianne Faithfull voz
The Dirty Mac
John Lennon – voz, guitarra
Eric Clapton – guitarra
Keith Richards – bajo
Mitch Mitchell – batería
Yoko Ono – voz
Ivry Gitlis – violín
The Rolling Stones
Mick Jagger – voz
Keith Richards – voz, guitarra
Brian Jones – guitarra
Bill Wyman – bajo
Charlie Watts – batería
Nicky Hopkins – piano
Rocky Dijon – percusión

Aca algunos videos…

link: http://www.youtube.com/watch?v=psC6mk9ZTP4&feature=related
link: http://www.youtube.com/watch?v=avYJHGPHEdo
Bueno gente eso es todo gracias por pasarse

No te olvides de recomendarme a tus amigos